Shenzhen Hongdali Machinery Co., Ltd suministro de línea de transportador al por mayor, transportador de cinta al por mayor y cintas transportadoras al por mayor , los precios de línea de montaje de electrodomésticos son competitivos. Bienvenido a contactarnos para los agentes en su país. Tenemos departamento profesional del R & D, departamento del control de calidad, departamento de la venta, departamento de servicios postventa ... Podemos suministrarle las buenas ideas de la cadena de montaje del aparato casero para usted. La línea de transportadores de cinta de PVC verdes al por mayor es productos de mian en nuestra línea de ensamblaje de electrodomésticos . Precio barato, buena calidad y tiempo de entrega rápido para apoyarlo. Bienvenido a ser nuestros agentes y contáctenos para más detalles.
Especificación de la línea de montaje de Home Applicance
| | |
| --- | --- |
| Product | Belt Conveyor System with Work Bench |
| Conveyor Width | 250~900mm or customized |
| Conveyor Height | 750~1000mm or customzied |
| Conveyor Length | straight line, max 30~40m or customized |
| Conveyor Belt | ESD PVC 2mm/3mm or customized |
| Conveyor Speed | 2~20m/minute, adjustable by inverter |
| Work Bench | 18mm polywood with anti-static green PVC cover/stainless steel |
| Motor | motor with bidirectional operation |
| Frame Material | aluminum, carbon steel, stainless steel |
| Power | single phrase 220V or three phrase 380V 50HZ |
| Optional | lighting/air pipe/sockets/A4 working instruction holder/tool hanger/storage shelf/work bench... |
| Application | all kinds of products' assembling and transporting |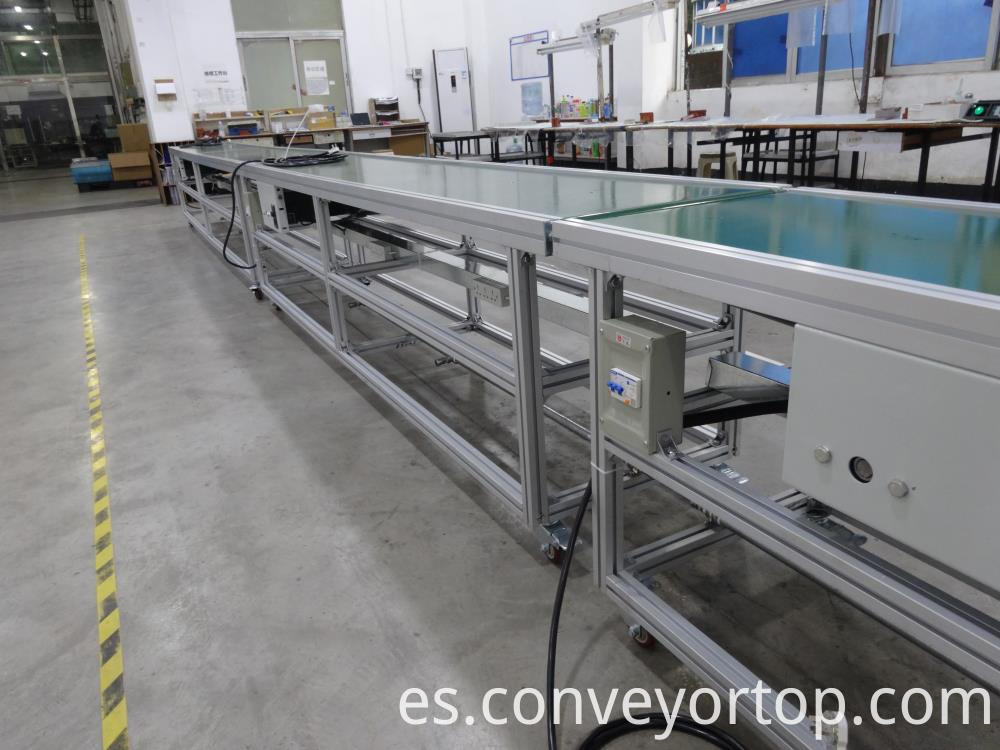 Más productos
P: ¿Cómo saber cuáles son los principales productos de su fábrica?
R: Por favor, haga clic debajo de los nombres de productos para obtener más información.
Transportador de rodillos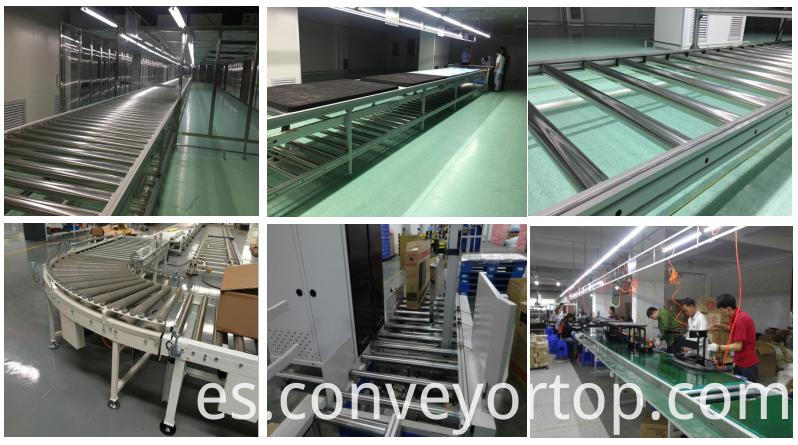 Cinta transportadora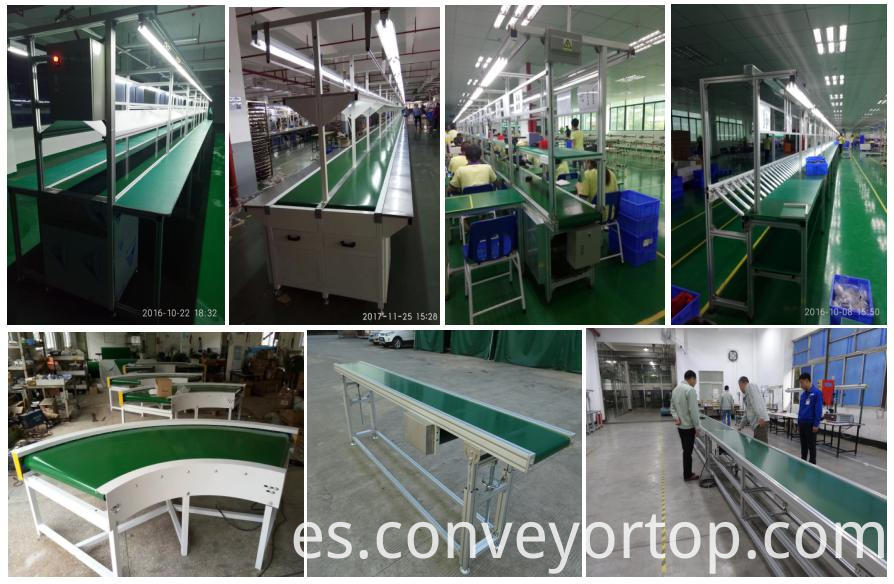 Transportador de cadena de velocidad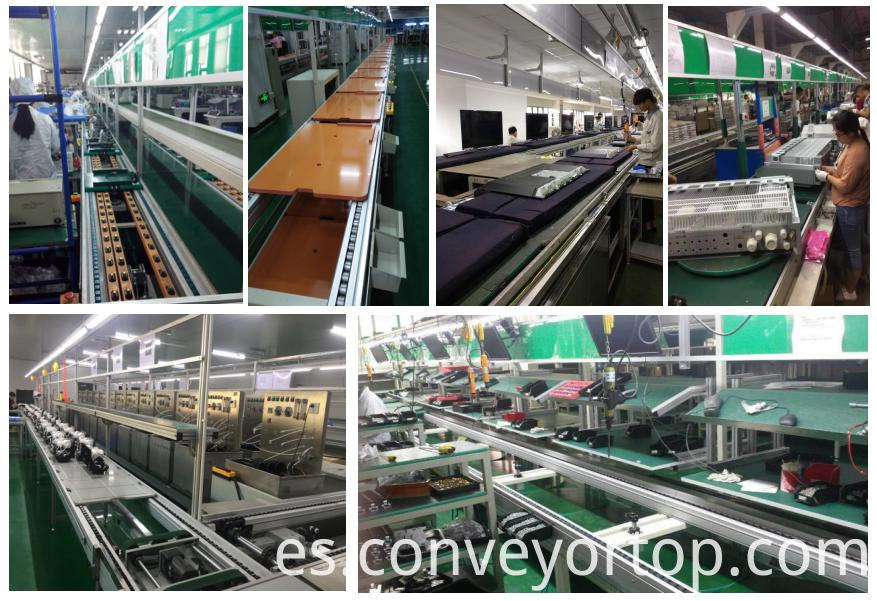 Transportador de cadena de listones
Linea de ensamblaje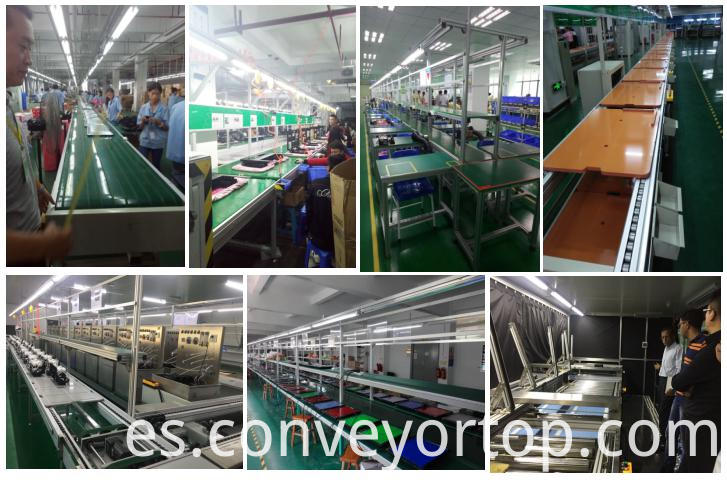 Paquete de caja de madera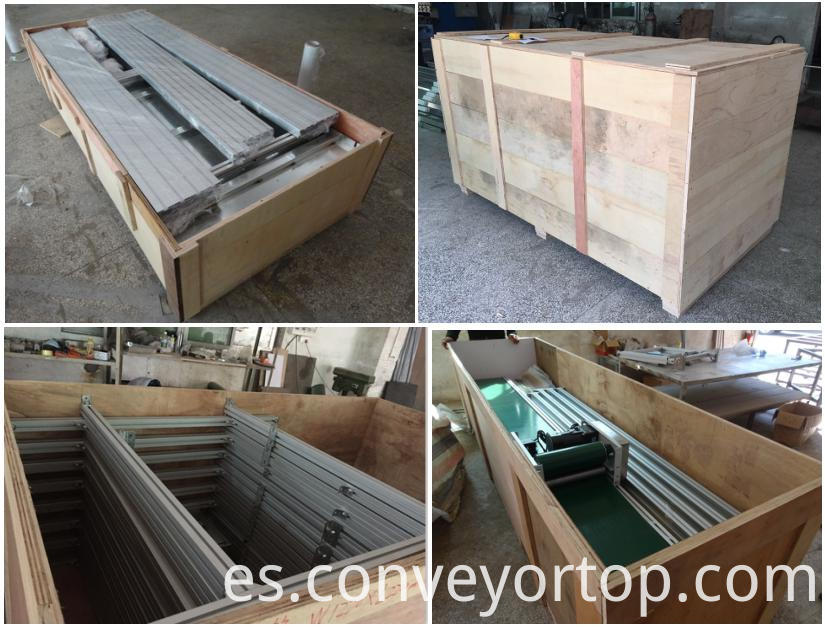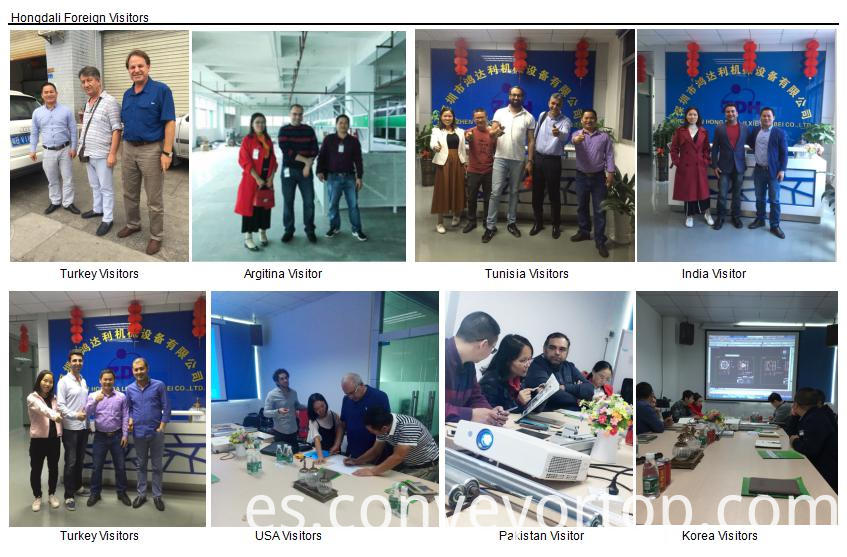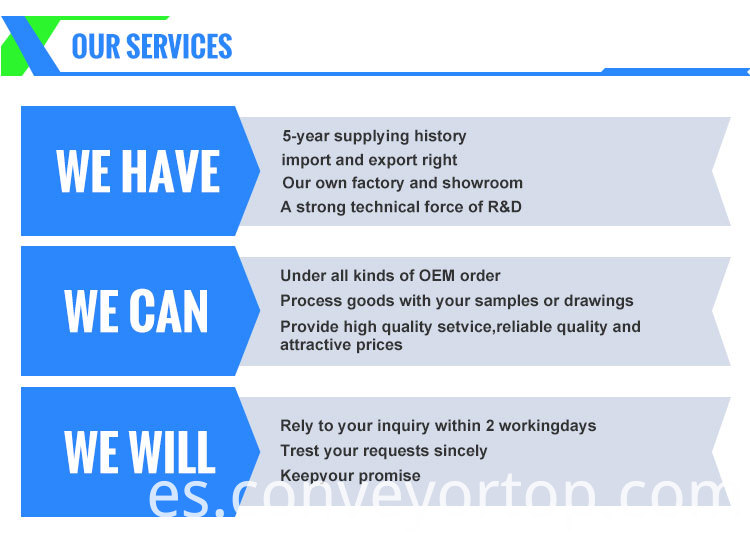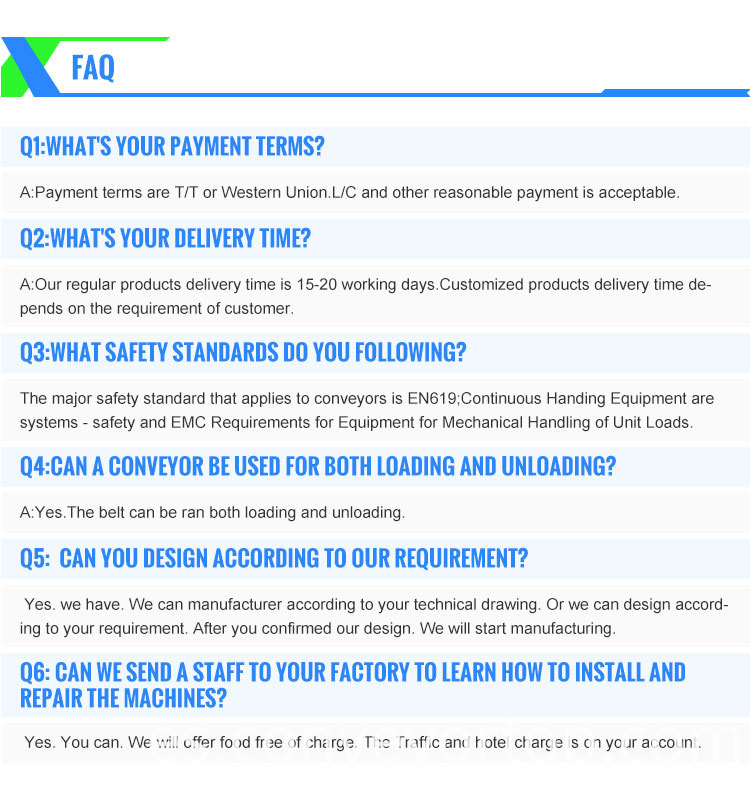 Grupos de Producto : Linea de ensamblaje > Línea de montaje de electrodomésticos